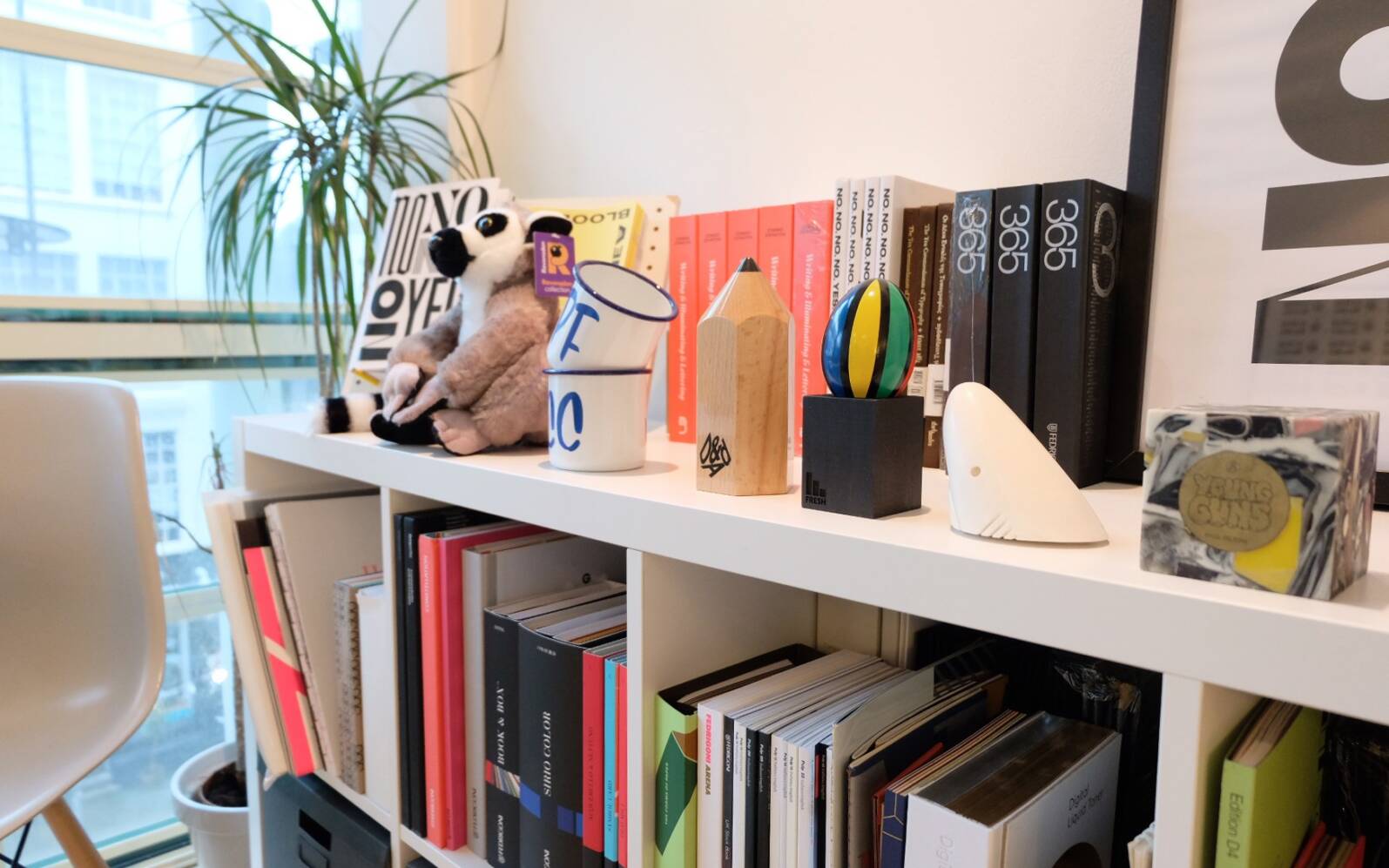 Andrew Parker from digbeth.com had a chance to sit down with Paul Felton of Common Curiosity and discuss his recent D&AD pencil and grab some tips on how others can achieve similar success.
D&AD is the equivalent of the Oscars for the advertising and design industry, celebrating creative ideas that are imagined brilliantly and executed beautifully. These prestigious awards have been the world's beacon for creative excellence since 1962. This year, 2020 (ugh!), Birmingham design agency Common Curiosity picked up a coveted wood pencil for their fantastic rebrand of an interior design workshop called Sculpt!
Subsequently, curious to know the secrets for triumphing at the event, we spoke to the design agency's Paul Felton (co-founder and Creative Director) in his Custard Factory workspace to discover how designers in Brum could potentially pick up the acclaim and plaudits at next year's event.
Here are Paul's top tips for creating work that will catch the eye (and potentially caress the souls) of the D&AD judges.
---
1. Idea is king
As a design studio, ideas are our currency, they inform every decision we make when we're designing, be that brand identities, books, print, spaces or exhibitions. The prominence of design related Instagram accounts and blogs has led to a trend in design that focuses more on style than substance, something that looks lovely within a split second's swipe, but doesn't go much deeper than that, and communicates very little about the brand or product. When it comes to awards schemes like D&AD however, ideas are still very much front and centre, the judges are looking for innovation and powerful ideas. Pretty for pretty's sake won't cut it here. To succeed in awards, you need to have substance and reason. We strive to create what we call 'meaningful design' – of course it should look stunning, but it should go beyond aesthetics, it should tell a story, in a fresh, engaging, memorable way that incites a feeling or a reaction in its audience.
2. Challenge convention
Convention is a hard thing to escape from, if you were asked to design a car for example, you'd most likely put all 4 wheels, engine, seats, steering wheel etc in the exactly the same place as the thousands of other cars that came before, rather than rip up the rule book and start again. On the subject of cars, there's a quote I often cite that's attributed to Henry Ford: "If I had asked people what they wanted, they would have said faster horses." Instead, of course, he gave them the car, doing away with the convention of the time and creating something far more useful.
The most important word in our studio is 'why'. Questioning everything makes you challenge the norm and see if you can re-invent and improve upon what's gone before. For our rebrand of fellow Digbeth residents, Sculpt, that recently won a wood pencil at D&AD, we challenged the premise that a logo should be a consistent stamp that is tucked away in the corner of a page. Instead creating a flexible identity system that covers the entire canvas and works in harmony with content, see more here: http://commoncuriosity.co.uk/projects/sculpt/
In previous years of D&AD, Honda proved your car ad doesn't need to show the car, Cadbury's showed you can ditch the sumptuous images of melting chocolate to instead show a gorilla playing some drums. This year's big winner at D&AD, Burger King proved your food ad doesn't have to look like an episode of Nigella Lawson, in fact this year's black pencil winner (the ultimate accolade at D&AD) was a burger covered in mould! See here (https://www.dandad.org/annual/2020/home/professional/?next=/entry/professional/232578/). All these ideas challenge and surprise and become memorable, remember that advert for the Vauxhall Zafira in 2017? No, nor me, but I sure as hell remember that Honda cogs advert. If you create something that gets your audience to remember your work then you've hit the jackpot, not just for awards but your client.

3. When others Zig, Zag
Often we have brands and organisations come to us looking to rebrand, stating they want to look more like (insert leader in their relevant field's name here) when in truth they should be doing the exact opposite. There's a great book by Marty Neumeier, called Zag which talks about how successful brands do the opposite to what their competition does, they buck the trend, become market leaders and consequently become that brand everyone wants to emulate. Also for a designer with the wealth of inspiration and visual reference entering our eyes on a daily basis, through blogs and Instagram, it's important to not be too swayed by trends or too influenced by how other designers and studios have created work. Whilst I think absolute originality is almost impossible to achieve nowadays, you should always strive for difference, it's what awards juries are looking for and it's also imperative to your clients – no one brand is the same, so why should they look same.


4. Conquer your craft
Craft is a funny word these days, one that conjures visions of old school craftspeople spending hours painstakingly making bespoke works of beauty, or maybe even your Nan making decoupage Christmas cards! But altogether something that applies to things made by hand rather than something predominantly made by a computer. But it's thoroughly important to us as a studio, we place equal emphasis on craft as we do ideas. After we've presented concepts to a client, once one is selected, we then dedicate a whole stage of work to refinement, where we iterate, try different executions of the idea and begin to slowly craft and refine to make that idea look as fantastic as we believe it can. I've seen great ideas devalued by their execution, so whilst idea is king, it's also imperative to spend time crafting that solution to make it a thing of beauty.
"Design should tell a story, in a fresh, engaging, memorable way that incites a feeling or a reaction in its audience."
Paul Felton, Common Curiosity
5. Entering D&AD Awards
Entries for D&AD 2021 are about to open this month, so keep an eye on the website https://www.dandad.org/en/d-ad-awards/. Once it's live you can download an entry pack to see the categories that best suit your work, the prices and what you will need to submit for judging, which varies depending on the category. Hopefully, 2021 may see the ceremony back again too, fingers crossed and good luck.
A big thanks to Paul for these fantastic insights! And readers, we fully expect to be acknowledged in your tearful acceptance speech when you pick up your pencil at next year's event.
If you'd like to contact Paul or view his award-winning work, visit the Common Curiosity website. Alternatively, if you are interested in workspaces in Digbeth and joining the design/tech community in the region, then visit our Digbeth website for more info.