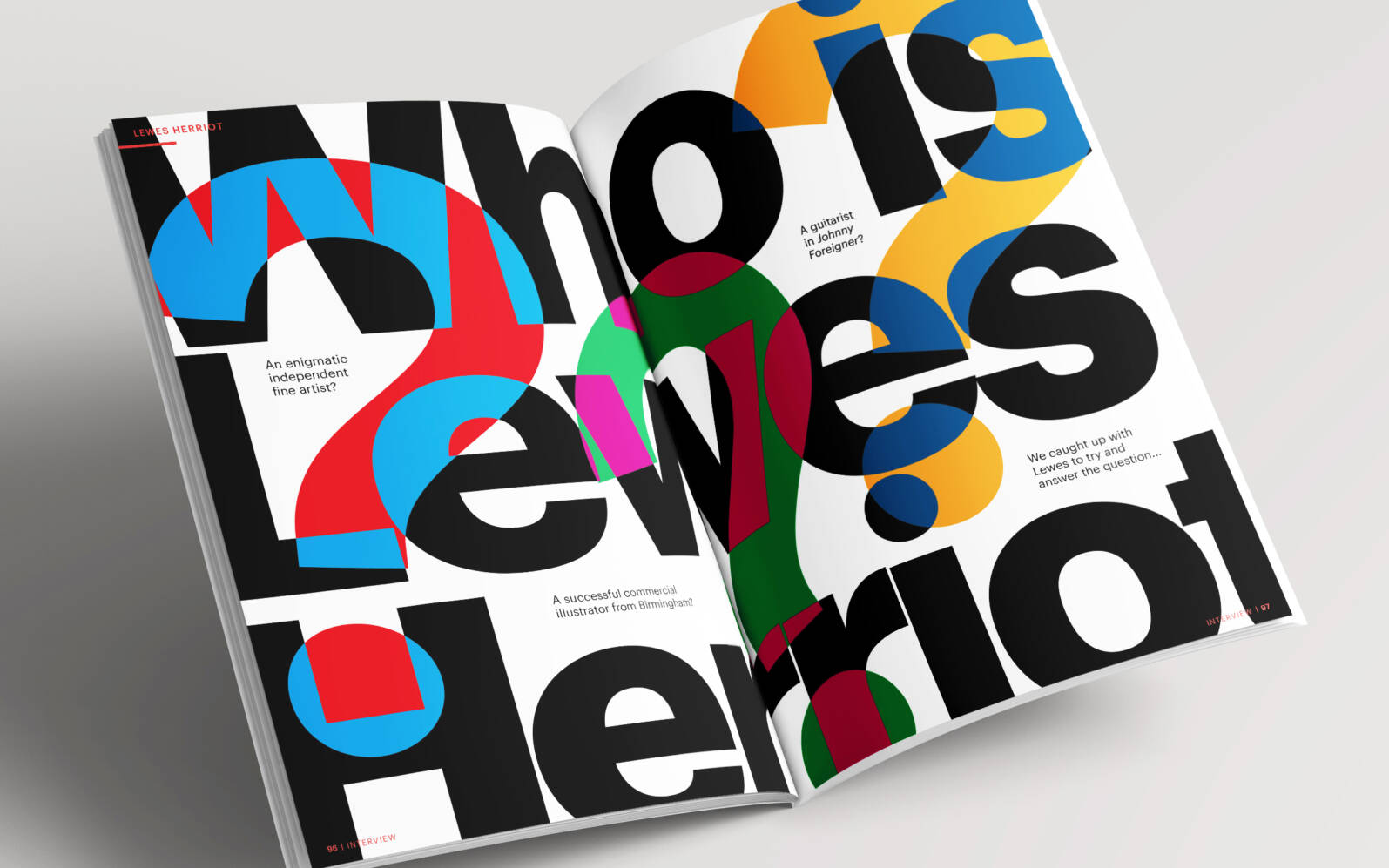 We're delighted to share a look at…The new Birmingham Design magazine. A printed celebration of the local design industry, launching at Gather on Thursday 21st April.
*Birmingham Design Issue One* is our first (and hopefully not our last!) printed publication, celebrating the West Mids creative community.
Inside its 110 vibrant B5 pages you'll find a varied collection of interviews, features, opinion pieces, conversations and profiles — we hope it's a fitting introduction to our scene.
Beautifully printed by Birmingham's finest family printers, Clarkeprint, it features a stunning full-bleed wrap created especially for this issue by Super Freak – available in 2 colourways – a signature SF colour explosion, and an on-brand BD blue variant.
Too precious to spoil with cover lines, this very unique uncoated 6-colour metallic silk cover includes a spot varnish and comes with an A5 sticker sheet so you can decide whether to keep it clean or sticker-it-up!
This first issue includes: Super Freak, Common Curiosity, Foka Wolf, Imbue, Sleep Sparrow, Old Bort, QTRMSTRS, Harpers Hill, Seven 9 Signs, Doaly, Lewes Herriot, Lou Chorley, Keith Dodds, Minima, Jointworks, Outspoken, Pickle Illustration, Ted Jones, Tina Jiwa, Mary Hemmingway and Abbie Reilly + lots more…
We'll be donating 10% of the profits from this issue to WithUkraine – a platform set up by the Embassy of Ukraine to the UK to consolidate international efforts in raising funds to provide humanitarian support to Ukraine and its people.


You can be one of the first to pick up a copy of the magazine by joining us for its launch at our magazine themed Gather event on 21st April for a special price of £5.
The magazine will also be available to purchase from our new online and physical stores from the end of April (more on those soon) for £10.



---

Be the first to get your hands on the magazine
Join us for Gather: Off the Page. A special magazine themed event in April featuring four fantastic speakers who are all magazine masters.
You'll be able to pick up the magazine at half price (£5) when purchasing your ticket.