Fuse Birmingham becomes part of Birmingham Design network
We're delighted to announce that Fuse Birmingham has become part of the Birmingham Design network. Fuse is a platform dedicated to elevating the voices and work from creatives of colour, read on to find out more about the Birmingham chapter in this interview with host Neeraj Kainth.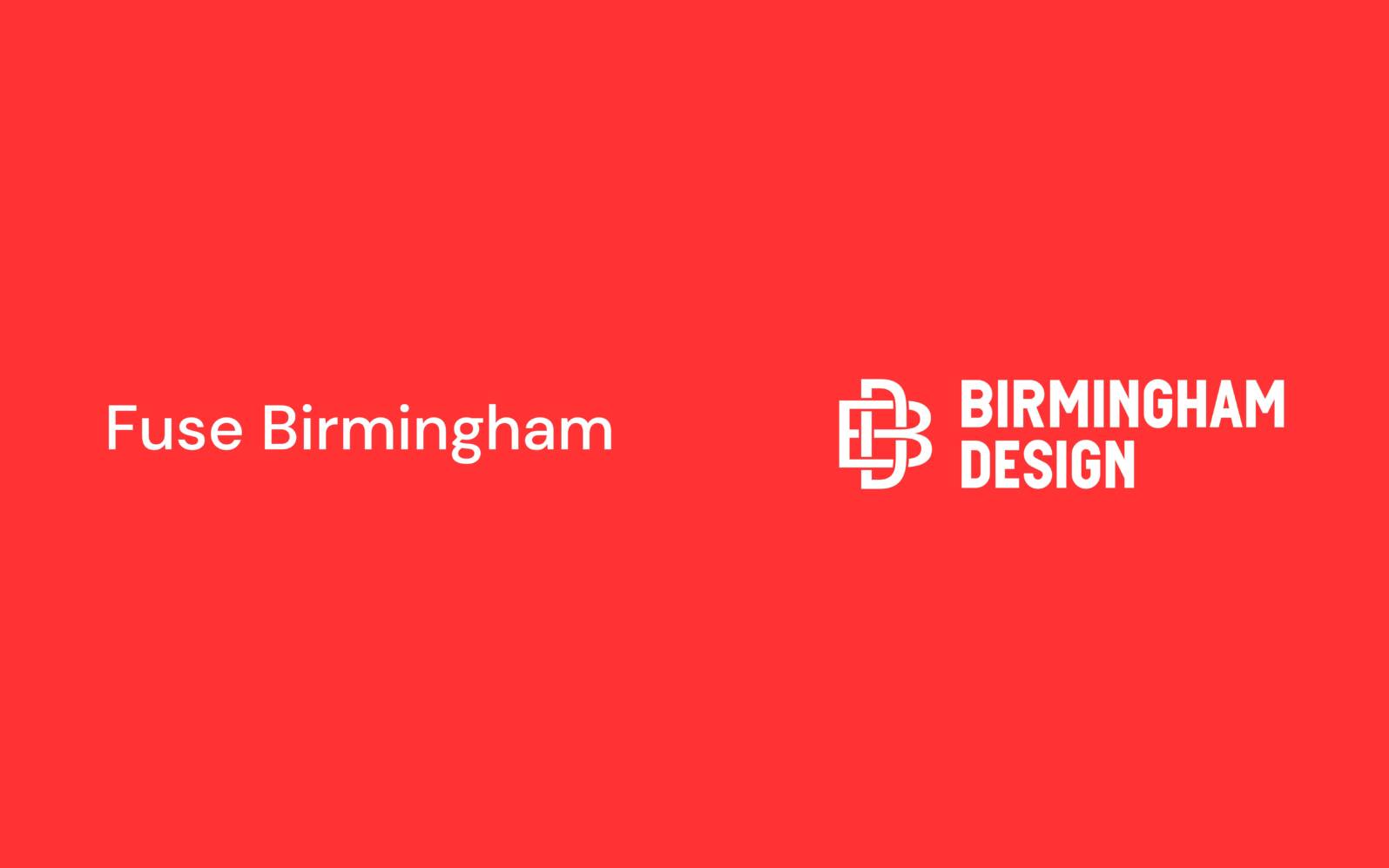 Yo Neeraj – we obviously know you but for those out there who might not, can you give us a bit of background? (who you are, what you do, where, etc)
Hello! I'm Neeraj Kainth I'm a Graphic Designer based in Birmingham. I work across a range of mediums including brand identity, print and experimental aspects of design. I'm originally from Punjab, India but Birmingham has pretty much been my home all my life! I'm a student on my final year at the Birmingham Institute of Creative Arts (BCU) studying Graphic Communication where I'm involved with collectives and activities such as Sideline, Void Lab and Type Talks. I am also the Host for Fuse Birmingham – which is a platform to elevate the voices and work of POC (People of Colour) creatives in the city.
Likewise, Fuse might be a new name for some folks – can you fill us in on what it is, where and when it originated, and it's aims?
Fuse is an inclusive platform elevating the voices and work from creatives of colour; it is dedicated to creating positive change within the creative industry. It was founded in 2019 by Jaheed Hussain as part of his final-year project at university, out of frustration of the lack of diversity within the design industry. Fuse's aim is to represent and empower creatives of colour through curated content such as creative features/directory, events, resources and a magazine series. Fuse now has a total of eleven chapters including our very own Birmingham (and growing) across five different countries!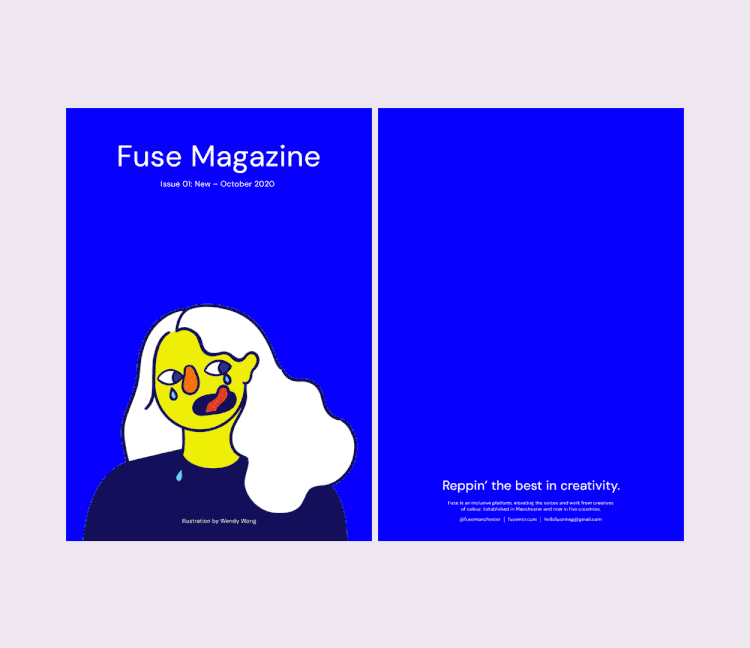 Can you give us some examples of what Fuse has been up to? 
So, over the last few months each chapter has been busy growing their creative communities. Back in October Fuse released their first magazine focusing on the theme 'New.' The magazine featured over 25 contributors and featured articles that convey conversations on race, self-care and even tips for creative graduates. We're in the early stages of the next Fuse magazine issue so stay tuned! Fuse Manchester's host Jaheed Hussain has also been involved in Design Manchester's 'PastPresentFuture' series of talks. These talks focus on various creatives talking about their creative influences, their journeys and offering advice, definitely worth a listen.
Today we're announcing that Fuse Birmingham is going to be part of the BD Fam, and we'll be doing what we can to support you. What can folks in general do to support Fuse Birmingham?
Since we launched Fuse Birmingham back in July, Brum in general and the creative scene have shown us a lot of love and have been incredibly supportive. I think if everyone keeps an eye out on our social media pages and share our posts it would be highly appreciated. If there are any opportunities members of the Brum creative scene come across, let us know so we can share it with our community. We want to grow Fuse Birmingham and make sure the creative talent in our city celebrated so, if you have any creative POC friends tell them about us! 
---
"Fuse is an inclusive platform elevating the voices and work from creatives of colour; it is dedicated to creating positive change within the creative industry."
---