Birmingham Design's Annual Survey returns for 2022
We're back again for the third year of our annual survey, this time supported by the wonderful folks at Beyond the Book.
Birmingham Design is dedicated to championing and supporting design in the West Midlands. Your contribution by filling out this survey helps to highlight the value that design as an industry brings in improving our region and driving the economy.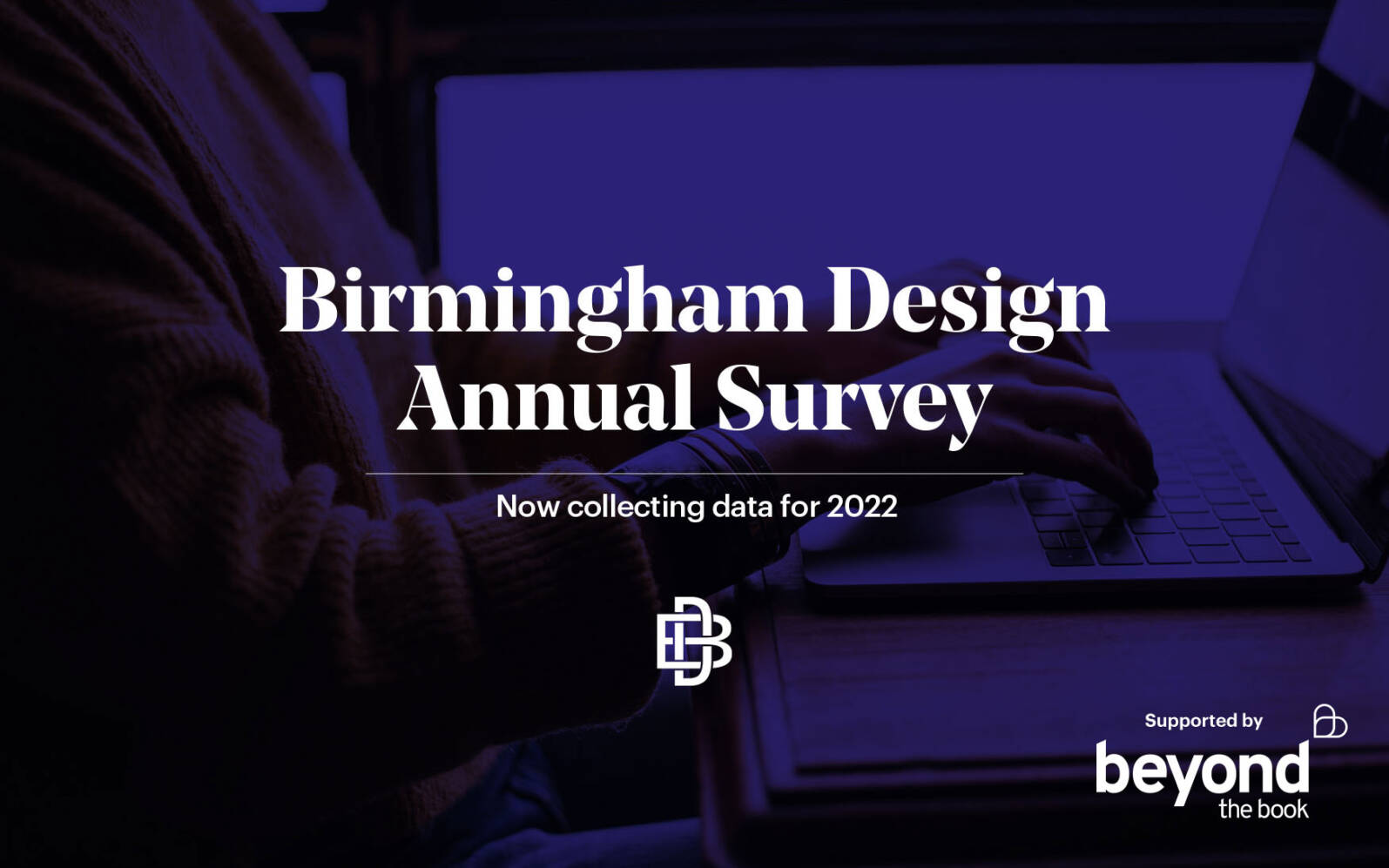 Questions cover three core sections: about you, working life, and outside work. After crunching the numbers, we'll produce a series of graphs and charts to display the results. This report includes our own impartial analysis of the data.
If you want to be represented as part of the region's design community we encourage you to take part and have your say.

The survey is completely anonymous and should take just five minutes to complete.
This year the survey is supported by our friends at Beyond The Book, a recruitment agency for creative folk who we really love, that share our passion for helping develop and nurture design talent in the region.
Anna from BTB said,
"Beyond The Book is committed to supporting the Design industry in the Midlands, in as many ways as possible. Our heart is here, we live here, and we have been supporting Creative people in their careers here since 2009, We hope to be very much part of the creative community for many more years to come!"
We look forward to seeing the results from this year's survey and encourage you to share amongst your peers so we can get as many entries as possible.
---
Here's some more from us:
Join the Birmingham Design Slack community
Come and join our community. Sign up is dead quick and you'll be chatting in no time with your local peers, swapping tips and comparing woes.
Get your job listing in front of 100s of designers
If you have a vacancy for a design position or in a design studio you can list on our site for just £49. All proceeds go to supporting the work we do and you'll get an ad targeted at designers in the region.