Results of the 2020 Birmingham Design Annual Survey
The results are in for Birmingham Design's first annual survey!
In April 2020 we launched our first survey of the creative industry in the West Midlands and many creatives kindly responded to our call to take part. A big thank you if you did take part, your answers will help to reflect and shape the future of design in the region.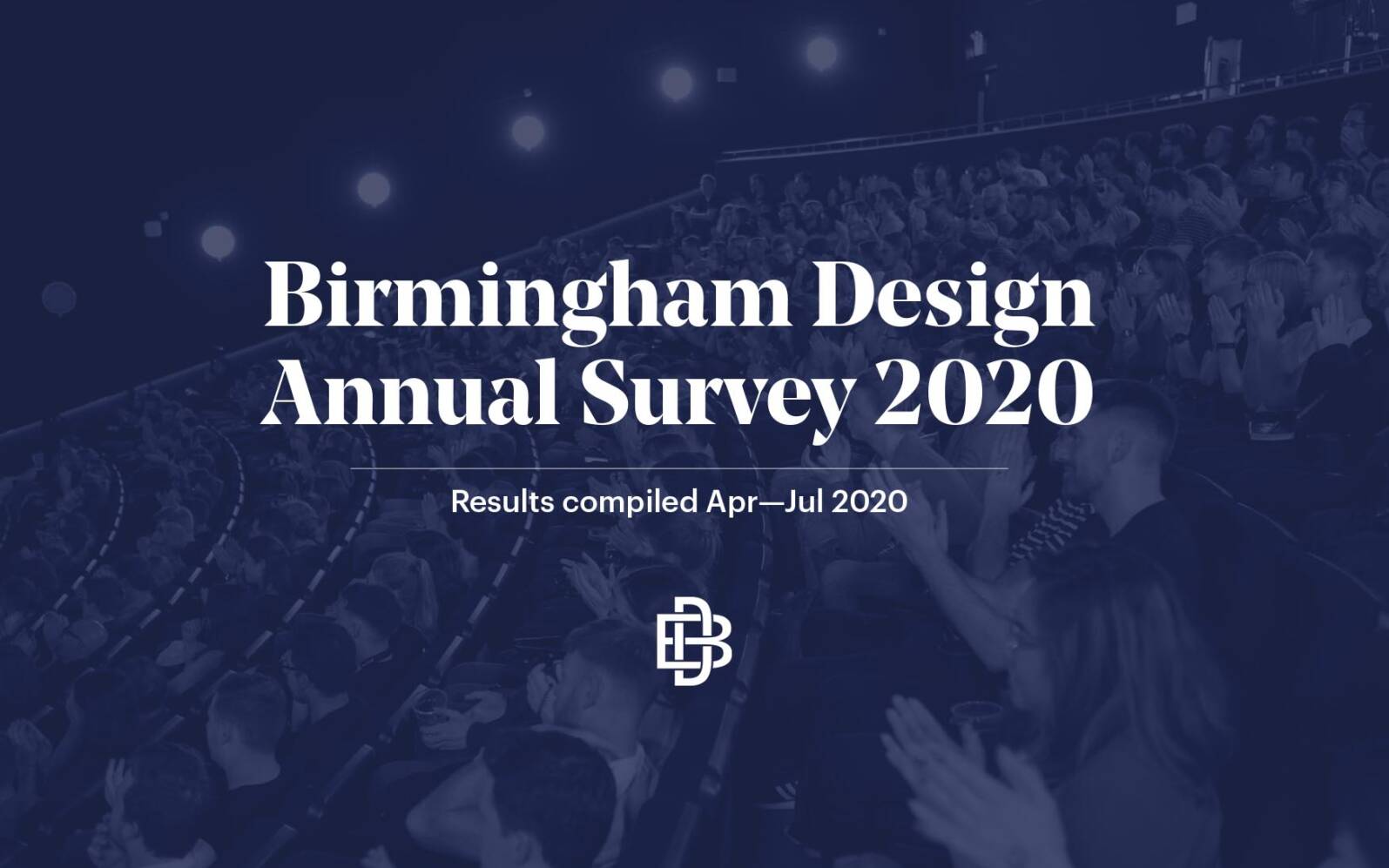 We've spent the last few months analysing and comparing the results and, as promised, displaying the results in lovely graphs. The final report, which includes a summary of the results, can be downloaded below.
The survey aims to highlight both the areas that we are excelling at, as well as where there is scope for improvement. As such we have remained impartial in our commentary, believing it better in this instance to present just the statistics.

The survey results cover key areas such as gender, age, ethnicity and pay. They also include aspects of our working lives, such as how many hours we're working, the ways we're working, and which industries we're doing it for. The survey shows how much diverse creative talent there is in the West Midlands – the powerhouse that we know it is.

Our goal is to show a clear snapshot of creatives in the West Midlands, believing that it provides valuable data for anyone working in or with the industry, including those outside the region.
If you have any questions regarding the survey, please contact the team by email hello@birminghamdesign.co.uk
---
Here's some more from us:
Join the Birmingham Design Slack community
Come and join our community. Sign up is dead quick and you'll be chatting in no time with your local peers, swapping tips and comparing woes.
Get your job listing in front of 100s of designers
If you have a vacancy for a design position or in a design studio you can list on our site for just £49. All proceeds go to supporting the work we do and you'll get an ad targeted at designers in the region.